Quality of care at home services is not consistent
Care at home services are an essential part of ensuring people can live safe and independent lives in their own home.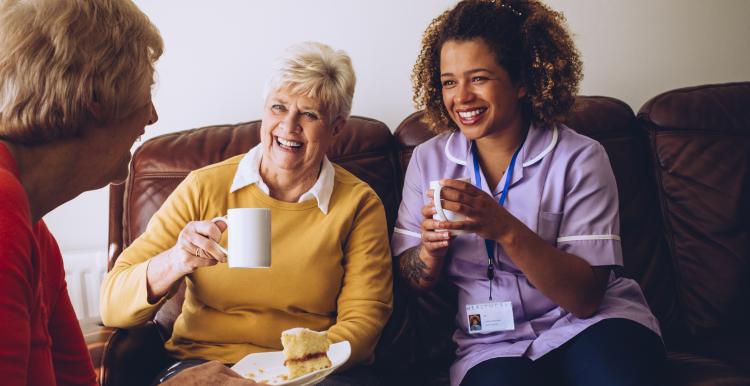 It is generally accepted that it is difficult to gather feedback on the quality of care at home services, as care is delivered in peoples own homes, often by one or two members of staff at a time and this care is more difficult to observe.
Particular issues around communication were found, with some people feeling rushed and others feeling that there was a significant lack of awareness of how to support someone with dementia.
With this in mind we developed a survey, covering topics identified from national reports and though analysis of the publics feedback to us. 180 people responded - predominantly users of care at home services - most other people who completed the survey were family members of care recipients.
Our report 'Care at home: experiences of people who use services' found that:
Overall, the majority of people rated their care highly, with many positive comments about the attitude of care staff and help from individual members of the Isle of Wight Councils social care team.
However;
Timings of care visits stood out as a particular concern, including for a number of people who were otherwise satisfied. Impact was felt most keenly:
when times of meals became irregular
when timing of personal care led to a disrupted routine
unpredictability of visits meant that involvement in community activities had to be curtailed.
The length of visits was also an issue, with concern expressed that less care was sometimes being received than had been paid for.
As a result of the findings contained in the report, we have made 4 recommendations to the Isle of Wight Council and the Isle of Wight Clinical Commissioning Group. These include:
greater access to support for people who fund their own care;
the need for specialised training in communication and supporting people with dementia;
the need for quality standards of providers ro be able to be rated by recipients of care.
In response to the report the Isle of Wight Clinical Commissioning Group said:
We value the contribution that the report makes in taking note of people's experiences of care at home, including highlighting good practice and improvement that is necessary, so people in receipt of this care have a positive experience. We are committed to sharing good practice and the report provides valuable insight into people's experiences, providing recommendations which can support future improvements.
The Isle of Wight Council have produced a comprehensive action plan detailing how they will meet our recommendations and include the following:
creating a protocol to support those who fund their own care
development of a brokerage service to help people who fund their own care
development of an enhanced process to capture feedback from people who use care at home services
provision of accessible information sheets on social care services and fees
development of a dementia training pathway through the (My Life A Full Life) programme.
We are looking forward to working closely with the Isle of Wight Council and Clinical Commissioning Group to ensure that all recommendations made within the report are met and sustained.
We firmly believe that all people who receive care at home services deserve an excellent standard of care and are entitled to receive a service which is tailored to meet individual needs. - Joanna Smith, Healthwatch Manager
Read the report in full
Find out more about people's experiences of care at home, and our recommendations for improvement by reading our report in full.