Healthwatch Isle of Wight GP appointments report findings: distinguishing fact from fiction
Over the past 18 months Healthwatch Isle of Wight has received increasing amounts of feedback relating to long waiting times and difficulties in accessing GP appointments.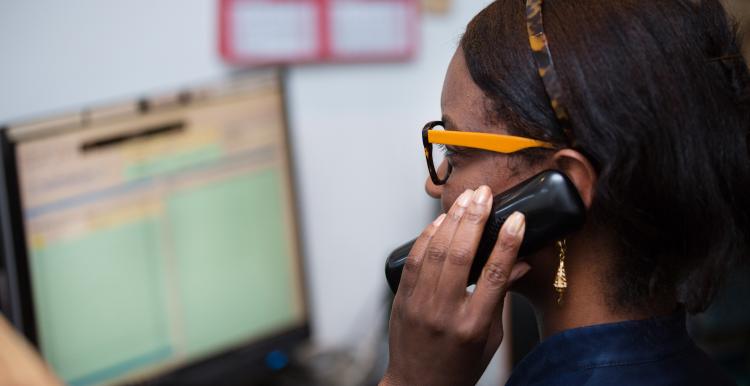 As previously reported by Healthwatch Isle of Wight many people find the process both time consuming and frustrating. 
The Healthwatch Isle of Wight report 'GP Appointments; Access and Location' contains a detailed analysis of the number of appointments available with a GP and nurse practitioner on the Island and how patients are able to access these appointments. 
The report has compared access between three different localities on the Island, the West and Central (which includes West Wight Medical Practice - Freshwater and Yarmouth surgeries, the Dower House, Medina Healthcare - Wootton and Newport surgeries, Carisbrooke Health Centre and Cowes Medical Centre), North East (which includes St Helens Medical Centre - St Helens and Bembridge surgeries, East Cowes Medical Centre, Tower House Surgery, Esplanade Surgery and Argyll House Surgery) and South Wight (which incudes Ventnor Medical Centre, South Wight Medical Practice - Niton, Godshill and Brighstone surgeries, Grove House Surgery, Sandown Health Centre, Shanklin Medical Centre and Beech Grove - Lake and Brading surgeries). 
A survey was completed by all 22 Isle of Wight GP surgeries and we found that the average waiting time for an appointment to see a GP in the South Wight locality is 3.6 days, the North East Locality is 7.8 days and in the West and Central locality is a significant 8.4 days. This is compounded in the West/Central location as 2 surgeries only offer on the day appointments with a GP and appointments cannot be pre-booked.
Appointment systems vary largely between individual GP surgeries and between localities. Only 7 of the 22 GP surgeries allow same day appointments to be booked online and only 1 surgery on the Island allows prescribing nurse appointments to be booked online. Although in many surgeries, appointments can be made with a prescribing nurse, in the North East locality, we were concerned to find that waiting times to see a prescribing nurse can range from 0-21 days.
As of April 2016 all GP practices are required to have a Patient Participation Group which provide an opportunity for surgery patients to raise any concerns they have, to highlight what they feel is working well and to make suggestions for future improvements. Most IOW GP surgeries stated they have an active Patient Participation Group and are willing to accept an unlimited amount of members, however, there are a few surgeries that have very small PPG's with as little as 3 members and are currently not accepting anymore members. This is a concern to Healthwatch Isle of Wight as inviting patient feedback and experience is vital and provides valuable insight into improving quality and maintaining good standards of care.
Overall, the South Wight has significantly more appointments available than the other localities with 92.6 per 1000 patients verses 77.6 in the North East Wight and 66.9 in the West and Central Wight. The North East Wight has significantly more same day appointments than the other localities with 47.1 appointments per 1000 patients versus 31.9 in the South Wight and 29.2 in the West and Central Wight. The South Wight however, has significantly more pre-book appointments per 1000 patients with 60.8 versus 37.7 in the West and Central Wight and 30.5 in the North East Wight. It is of great concern to Healthwatch Isle of Wight that 10,700 patients in the West and Central Wight are unable to pre-book GP appointments.
GP recruitment and retention is very much a topical issue at the moment and it is interesting to note that the highest number of GP vacancies are within the West and Central Wight, with 8 GP vacancies in this area. There is 1 GP vacancy within the North East Wight and 1 GP vacancy within the South Wight area.
As delegated commissioners of IOW GP services, we would urge the IOW Clinical Commissioning Group to ensure that any decisions on the future of primary care should be based clearly on clinical evidence and best practice, but above all, taking into account what the IOW public value the most: the ability for patients to develop truth with a healthcare professional, accessibility of GP surgeries, effective communication and true equitable and partnership working between health professionals and their patients.
As a result of the findings contained in the report, Healthwatch Isle of Wight have made 6 recommendations to improve people's experience of accessing primary care services. These include GP surgeries advertising their appointment booking systems more widely and actively seeking to engage with patients to ensure their voices are heard. Recommendations for the IOW Clinical Commissioning Group include the need for all patients to be able to pre-book an appointment with a GP and to ensure that equality of access is considered during all future commissioning of primary care provision.
In response to the report the IOW Clinical Commissioning Group state that:
The Isle of Wight Clinical Commissioning Group (CCG) welcomes the report into GP waiting times produced by Healthwatch today which highlights the increasing pressure on primary care practices to provide patient appointments. Over the past 18 months practices have been focused on maintaining access in the face of a significant reduction in the number of GPs available. Access to primary care is akey part of the draft Primary Care CCG strategy which is out for consultation with the public until mid-February. The draft Primary Care strategy focuses on proposing a range of ways of accessing care using online tools as well as face-to-face consultations. The CCG and practices will be working with patients going forward to ensure that primary care continues to provide a high quality accessible service for Island patients. - Caroline Morris, Assistant Director, Corporate Business and Primary Care
GP Services are clearly valued by local people and this is reflected in the feedback we receive. For most people visiting their GP is their first point of contact with the health care system and this will have a fundamental impact on their future health outcomes. We firmly believe that every person should be able to access an appointment with a health care professional efficiently and easily. - Joanna Smith, Healthwatch Manager
The report 'GP appointments: Access and Location' which officially launches today is available to view here.