Dissatisfaction with IW NHS Trusts complaints processes
 As previously reported by Healthwatch Isle of Wight many people considering complaining about a hospital, care home or GP practice, find the procedures both complicated and frustrating.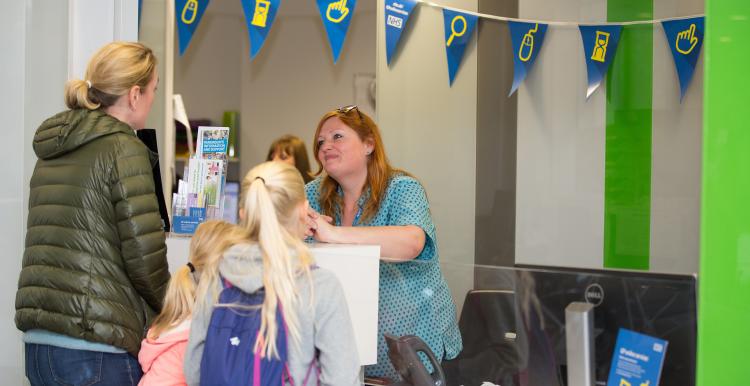 People report that the number one reason they would complain is to prevent others having to suffer, but they say they are being prevented from doing this because the complaints system is too complicated, takes too much time and effort and they do not have faith that their feedback will make any difference.
The most recent CQC inspection of the IW NHS Trust found that the Trust only responded to 47% of complaints between October 2013 and March 2014 within the 25 day target, or within agreed timescales.
Complaints were highlighted as an area of concern for Island residents, and as a result was adopted in Healthwatch Isle of Wights' work plan.
With support from the Isle of Wight NHS Trust Healthwatch Isle of Wight launched an independent survey in April, targeted at those that had been through the NHS Complaints procedure since the beginning of January 2014. Healthwatch would like to express their thanks to those that completed and returned the survey.
Overall, patients expressed dissatisfaction with the IW NHS Trust complaints process, with 87% of respondents stating they were unsatisfied with the response to their complaint and 65% reporting they felt there would be adverse effects on their future care as a result of complaining. 
 51% of respondents felt their concerns were not taken seriously as soon as they were raised. This alongside the fact that 64% of people reported being unaware of the existence of advocacy support is a real concern for Healthwatch Isle of Wight.
 Given the high levels of dissatisfaction of the handling of complaints, this appears to be reflected in the recent media reports stating that the Isle of Wight NHS Trust has a high proportion of complaints referred to the Parliamentary Health Service Ombudsman.
 As a result of the survey Healthwatch Isle of Wight have made 9 recommendations for improvement. These include the following:
Staff training of the IW NHS Trust complaints procedure and handling becomes a requirement as opposed to optional to ensure a clear consistent message is conveyed by all
That the IW NHS Trust review their practice to establish the cause of the 3 working day acknowledgement requirement consistently going unmet.
All responses should explain what will / has been done to ensure things will improve in the future, and include an apology where necessary.
The full responses to the survey are available to view here.
Hard copies of the survey results are available upon request.
The survey results will feed into an overall report surrounding NHS Complaints and this report will be published shortly.